Moderators: Pastor Gary, The J2 Mod Squad
--== J2 ==--
Posts: 4747
Joined: February 9th, 2004, 10:01 am
Location: USA,Mississippi
Contact:
"He is no fool who gives what he cannot keep to gain that which he cannot lose."
Jim Elliot - Missionary Martyr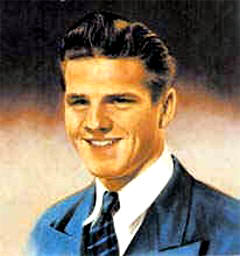 ---
Established Member
Posts: 7583
Joined: May 7th, 2003, 9:14 am
Location: USA,Virginia
Contact:
I really liked him.
To God be the Glory.
---
---
Who is online
Users browsing this forum: No registered users and 2 guests